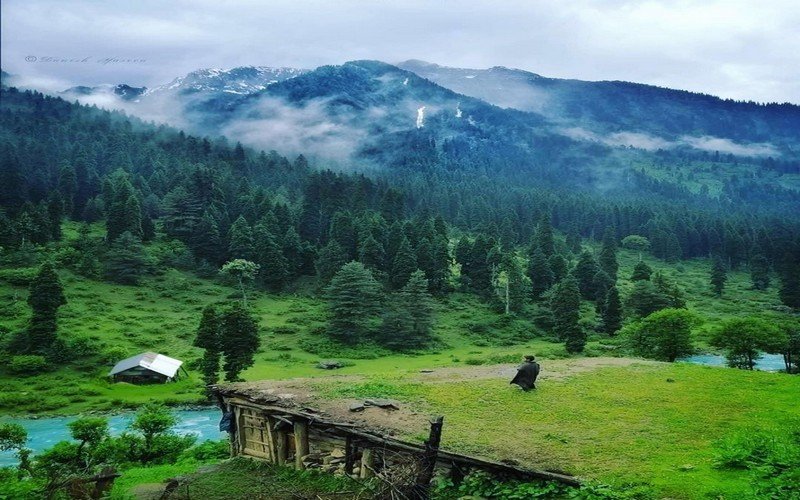 Best Time To Visit Pahalgam
Avery famous destination in Jammu and Kashmir, Pahalgam is an all-season destination, but the ideal time to visit Pahalgam is between March to November. Look at the season-wise description to plan a visit accordingly-
Summer Season For Pahalgam
The summer season starts from April till June with the temperature ranging between 11 to 23 degrees Celcius. The weather is quite salubrious. The summer season also marks the time for Amarnath Yatra in Kashmir. It is indeed a perfect time for sightseeing. Just take apony ride through the woods and reach Baisaran, labelled as Mini Switzerland which offers stunning views of the snow-capped Himalayas. Go Zorbing down the valley and enjoy a picnic with your family. Pay a visit to the revered Mamleshwar Shiva temple located on the hillock that offers enchanting views of the captivating towering mountains.
Monsoon Season For Pahalgam
Monsoon season begins in mid-June and continues till September. Monsoon season is indeed a great time to plan a vacation in Pahalgam. This particular season enhances the beauty of Pahalgam converting the entire region into a spectacular vista. The temperature during monsoon ranges between 18 to 30 degrees Celcius. The Amarnath Yatra is in full swing at this particular time. Capture the fascinating views of the valley filled with pretty colourful flowers. Monsoon season is a perfect time for adventure sports. Just trek to Aru Valley, Panjtarni and Tulian lake for an impeccable experience.
Winter Season For Pahalgam
The winter season in Pahalgam starts in October and continues until February with temperatures ranging between 1 and 12 degrees celsius. The first snow of the season is witnessed at the end of October and goes on till January making the entire region look breathtaking. Plan a visit and enjoy some winter sports- skiing, sledging, and rafting. Trek to Kolahoi glacier and Tarsar Lake too. Enjoy fishing in the pristine Lidder river. Attend the snow festival which draws not only the national tourists but yes the international tourist to the region. Head towards Aru valley which remains covered with snow, making it a famous skiing spot.
Tour Packages
Places, Best Time & Activities